January 21, 2013,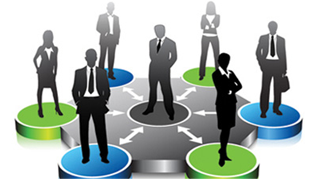 The team of experts at MapMyTalent has been reminding you time and again to take the MyTalent Abilities Test… Some of you would have already taken the test while some of you would be contemplating what this test is all about. Well worry not coz help is at hand. I am going to explain to you everything that is to know about the MyTalent Abilities Test!
My Abilities is a scientifically designed test meant for helping students choose their stream and it also suggests indicative career. It tests your potential and ability to do well in a stream and career. The questions have been designed in such a way so as to check your ability to learn and perform in a particular task. For example: If you do well in form & perception, then design career is good for you. If you do well in verbal ability, then management career is good for you.
The test measures your inborn natural abilities. These abilities are divided into 6 different kinds which include –
Ability to Manipulate Objects, that is, ability to move the fingers and manipulate small objects with the fingers rapidly and/or accurately.
Numerical Ability – Ability to carry out arithmetical processes quickly and accurately.
Spatial Perception Ability – Ability to think visually about geometric forms and comprehend the two dimensional representation of three dimensional objects; to recognize the relationships resulting from the movement of objects in space. May be used in such tasks as blueprint reading and in solving geometry problems. Frequently described as the ability to "visualize" objects of two or three dimensions.
General Learning Ability – It grasps your intuitive ability and the ability to quickly understand instructions and underlying principles; to reason and make judgments.
Form Perception Ability – Ability to perceive pertinent details in objects and in pictorial and graphic material, to make visual comparisons and discretion.
Language & Verbal Ability – Ability to use and express in different language. If you try you can also write and communicate well.
The Abilities Test contains 40 questions to measure your level of strength for each of these 6 different abilities. The response submitted by you is then analyzed using sophisticated psychometric instruments. The expert team at MapMyTalent has analyzed and assessed the 6 different abilities to come up with 8 different possible combinations. These 8 combinations of the different abilities have been further processed to showcase 15 different broad career options. A detailed explanation of these 8 combinations of abilities and 15 career options will be given in another post.
Through this analysis of abilities, a report is generated designed exclusively for you that specifies the most suited stream and career choice for you. The report is based not just on scientific facts but also on an in-depth study and analysis of each person's inherent strength as well. For example: If a person has good form perception ability but lacks language and verbal ability then his designs will be good but he will not be able to communicate the concept of the design with the client which will not help in solving the clients' problem, therefore, the career of a designer might not work best for him.
So what are you waiting for? Go ahead and take the Ability Test RIGHT NOW!