November 8, 2013,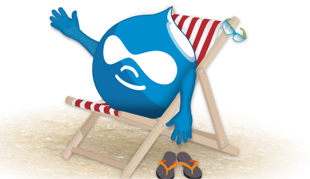 Just a couple of years after the economic liberalization of India in the year 1992, as India was awakening to new opportunities and gaining exposure to the global world, somewhere in the corners of our land, another kind of golden opportunity was taking birth which would change the way Indians would live, work, shop, travel, communicate, entertain, play and so much more.
The year was 1995, when internet was born in the impoverished streets of India. As India was celebrating its 48th Independence on 15 August 1995, on that very day, an Indian telecommunications PSU known by the name of VSNL (Videsh Sanchaar Nagar Limited) (now known as Tata Telecommunications), introduced internet services in India. Ever since then, as internet outgrew its infant stage and reached adolescence, the lives of people around it evolved drastically.
The Way Internet Changed Lives
In the last 18 years of its existence in India, Internet has transformed people's lives, and for the better. Following are just some of the ways in which internet has touched our lives –
• Now we don't have to even get out of our homes and our chores are taken care of.
• One can buy groceries, order food, book travel tickets, check bank details, transfer money, watch movies, play games, and shop for just about anything under the sun online.
• The advent of internet has helped in saving time, effort, and money.
• Processes have become a lot smoother than they were 2 decades ago, or perhaps, even 1 decade ago.
• Not just this, internet has helped save manpower cost for so many organizations.
One can go on and on about the benefits of internet, but the point of focus here is not how internet has helped make our lives better (that's a given!); however, the point of focus here is that how, in the 21st century, internet has influenced the lives of so many people to such a great extent that career choices are now being defined by internet itself. For that matter, internet has come to play an extremely significant role in influencing the career decisions of students and many professionals.
How Internet Influences Career Choices Today
• To begin with, many new career options have emerged in the last 10 years which one could not even imagine would take up such a huge space in the market place. Some of these new careers of the 21st century which have emerged due to internet include –
                         o Library Research Scientist
                         o Bio-informatics
                         o Research Analyst o Digital Marketer
                         o Social Media Manager
                         o Email Marketer
                         o Data Manager
                         o Telecommunications Engineer
                         o System Engineer
                         o Ethical Hacker
                         o Visual Communication Designer
• Secondly, internet has come across as a bane for many women across the country in offering them the opportunity to work from home. Two decades ago, being physically present in the office was the only way to fulfill ones work responsibilities. But now, many organizations are offering the option to employees to work from home. All one requires is their PC and internet connection. So while earlier women used to quit their careers midway due to family responsibilities, with the advent of internet, they now have the opportunity to balance work and family all at once without sacrificing one for the other.
• Thirdly, careers like graphic designing, visual communication designing etc have really benefitted because now the designers save a lot of time in creating their graphics using online tools and advanced technology and avoid the errors of manual work.
• Fourthly, internet has given access to a pool of information at just the click of one's fingers. Whatever career option one wishes to pursue, all one needs to do is to research for information online, compile the facts, collect reviews, and chalk out one's career path. This helps in saving time, as well as exposes one to a vast variety of information which could have been difficult to collate otherwise.
• Fifthly, with the advancement in technology, almost every major competitive exam has been shifted online, and the ones which are left behind, will most likely be shifted to the online space in the next few years. This allows for a large number of test takers to be accommodated with ease, as well as removes the manual errors while checking the exam papers.
• Internet has offered the biggest bane to students in the form of online courses and online degrees. Now students need not shell out hefty amounts nor leave their families to get a degree or get education. They can attend virtual classes from the comfort of their own homes, give exams online, and obtain their degree online.
• If you are not a student and think all this piece of information was not too helpful for you, then here is one that will interest you a lot – internet is being used by many organizations to offer online seminars and online trainings. You need not physically go to a meeting to acquire a new skill. All you need to do is login and attend an online tutorial or training session and voila!
• Freelancers – That is one career option which one could not have even imagined would gain so much prominence in the 21st century. Everywhere you look you will find either full time or part time freelancers, working their dues away managing multiple accounts without even physically meeting any of their clients!
• More importantly, for the under confident and introvert personalities, internet has come across as the biggest benefactor. They get to comfortably choose a career which does not require for them to interact, travel, or deal with people. If you are an introvert with good communication skills, you can choose to become an online content writer; if you are an introvert with high creativity, you can choose to become a graphic designer; and if you have a lot of patience and have an analytical bent of mind, you can choose to become a researcher. There are options galore being offered by the online space for those who do not wish to get into the tiresome task of dealing with people.
• And lastly, internet has lead to the advent of many-a-web-portals which can easily help an individual in career planning and career decision making. If you are confused about what subjects to choose in class 11, take an online aptitude test and get to know the right stream for you; if you are confused about what course to pursue in college, take an online personality test and find out your inherent strengths to know what course will fit you the best; if you are confused what career path to pursue, then take an online career assessment and consult with an online career counselor and get your career queries resolved with online career guidance; and, if you are looking for a job, simply upload your resume online and build your network with human resource professionals across the country in the domain that you wish to be hired in.
Internet has truly come to play an extremely crucial role in making the right career choice. The question is, are you using it to your advantage or just using it to while your time away?
Find out what's your RIGHT Career!