November 29, 2013,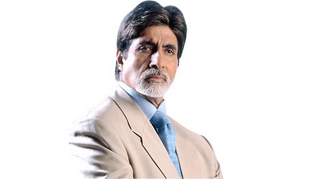 He needs no introduction. Revered almost as the God of the Bollywood industry, Amitabh Bachchan is a legend. Let's take a close look at his career and how it has served this image.
Amitabh began his career by working for a shipping firm in Kolkata for about seven years! When he came to the land of Bollywood (Mumbai), it was his voice and not his acting that interested filmmakers. Even before he began acting, he lent his voice as a narrator for films. Interestingly, he was rejected by the All India Radio when he applied because they found his voice "not suitable for radio".
It may not be wrong to say that his career has seen as many lows as highs if not more. But what has been consistent is his association with acting, which has been his strength and evolution as an actor that has come from experience in the field.
What has Amitabh Bachchan's career got to do with us lesser mortals? Well we have a great deal to learn from it.
His initial foray into the Hindi film industry was not a successful one and only after almost half a dozen mediocre or even flop films, did Big B get his act right. Even then all was not always well with his career moves.
He gave up films in the early nineties to join politics which he quit after a brief stint.
After hitting a rough patch in acting, he decided to start his own production house, which cost him almost his last rupee.
He made a comeback as an actor in the new millennium and has seen popularity rivaling his "angry young man" days.
The flip-flops in the career of someone as tall (both literally and figuratively!) as Senior Bachchan only go to prove that it is important for every one of us to identify, understand and do only that which we do best .i.e. to choose a career path that best suits our aptitude, skills and personality.
Of course, one can argue that something like cinema requires the audience to make the actor popular. But not all actors who have tried their luck in the film industry and may have been popular with audiences have succeeded. Even being born in a family with generations of acting history does not guarantee one success unless s/he has the aptitude for it.
The same goes for any career. Unless you have the aptitude for it, however lucrative a career may be, it is not likely to automatically translate into your dream career.
How do you know what career is right for you? All of us are born with certain inherent capabilities – aptitudes – things that we are good at. Often, we may be good at more than one thing. In case of AB, his connect with audiences makes him popular as a television host and his magnificent voice a good choice as a narrator. But acting remains his strength.
You may also be good at more than a couple of things but it is important to understand how one or a combination of more than one can be developed into a career option while the others can still remain your passion/hobby/alternative profession/recreation. Career counselors help you realize just this.
With an aptitude test you can identify your aptitudes. On the basis of that, you can narrow down on possible career options that you are likely to succeed in. A personality test will help you to further narrow down your options from the available alternatives on the basis of what matches your personality best.
In case of a multitude of aptitudes (which is usually the case), you will be advised on how you could choose a career that exploits your potential to the fullest.
The key here is to remember that not all career options are yours simply because they seem to be prestigious and lucrative. But nothing can stop your career from becoming that if you have played to your strengths.
Amitabh Bachchan did not become what he is today in a day. But he is what he is because he realized what he did best and simply did it.
References:
1. General information on Amitabh Bachchan
2. Amitabh Bachchan's interview to Economic Times
3. Amitabh Bachchan's Official Blog
Find out what's your RIGHT Career!