December 3, 2012,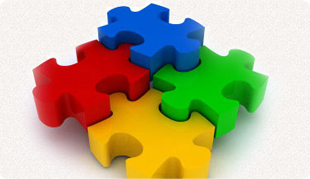 Since the beginning of scientific mapping of various psychological aspects in the 19th century, many strides have been made in this space of scientific measurement of psychological make-up.
Today, it is possible to correctly measure one's Aptitudes, Personality and Interests through valid and reliable psychometric assessment. While most of the assessment instruments have been developed in the west, there are a few that have been developed in India with the context of Indian students in mind. While selecting a particular assessment, it is important to note:
Whether the test is reliable, i.e., how stable or consistent a measure the test is, and the strength of its validity, i.e., how well it actually measures what it claims to measure.
The nature of the group of people on whom the test was standardized which allows one to see how his/her performance on a particular test compares with that of other people.
The technical details of the test construction and rationale. Don't just make a superficial inspection of an instrument's surface characteristics.
A robust career assessment and advisory program is one which adopts a holistic approach in establishing an individual's talents and abilities and their suitability for different types of careers. It should be a conclusive program, which clarifies the confusion usually prevalent amongst the students, and recommends the most suited career(s).
Find out what's your RIGHT Career!