April 17, 2013,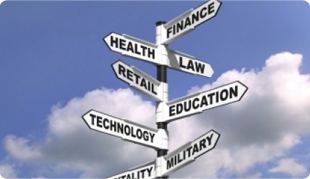 Over lakhs of students appeared for their class 12th board exam this year in 2013 across India. Now that the board examinations are over, there is but little time left for students to relax, as the rat race for admission to a good college and the cut throat competition to secure a seat in the course of one's choice now begins.
This is a common misconception amongst majority of parents, students and teachers alike that if a child scores high marks in their school then he / she qualifies as an intelligent student, and therefore, it somehow becomes mandatory for the child to pursue a course which is considered to be elite. For example: it is usually expected from a science stream 90 per-center to take admission in a good engineering or MBBS college and a commerce stream 90 per-center to take admission in B.Com or BFIA course in a well reputed college.
However, what many parents and students fail to understand is that just because someone has scored well in exam does not necessarily mean that the child will excel in the field of engineering or medical too.
Many students apply for JEE and AIEEE exams each year partly due to parental pressure than due to self-interest. As a result, even though they might be able to get through IIT's and NIT's, despite this, their grades begin to fall drastically and they begin to lose self-confidence. Even if somehow the student manages to drag himself / herself through the course and get placement in some good firm, even then, the misery doesn't end there, as they feel completely out of place and misfits doing the work that they are asked to do in the corporate world.
This is a common story of millions of employee around the world. And the main reason for the drop of grades in college and unhappiness at the work place is that these courses and careers are the WRONG CHOICES which make the student stand out as a complete MISFIT in college and workplace.
It is high time that parents and students understand that the course and career should be selected based on ones inherent strengths and abilities. Career decision is one of the most important decisions that one has to make in their life and a wrong decision can mar one's life. Such decisions should neither be based on the academic grades, nor on what others are saying, and nor based on the common stereotypes and trends of society.
'Inherent strength' or 'Inherent abilities' is the person's inborn capabilities and talent; things that a person does well as a natural course of action without too much effort. For example: a person is naturally good in numbers while many other struggle with it all their life; another person is naturally good in painting or creative thinking while many others can't make any head and tail out of art and craft; and so on and so forth.
The sooner a person realizes these inherent strengths, the better it is for their career. Knowing what I am made up of, who am I, what am I good at, what am I not good at, what is my personality, what kind of aptitude do I have, what interests me etc, really helps in making better informed decisions about one's choice of course during graduation and post graduation, and ultimately, taking up a 'best-suited' career later.
This awareness about ones aptitude, personality and interest can be found through the use of psychometric test. One such authentic psychometric test is offered by MapMyTalent which not only measure the aptitude and personality of an individual through the aptitude test and the personality test, but also, offers expert career advice and career guidance related to the best fit career suited for each individual. the expert psychologists guide the individual towards the top three best suited careers for him / her. The person can also get an in-depth understanding about what that particular career is all about through the MapMyTalent list of careers. If any one career does not match the interest of the person, then there are a whole plethora of career options that one can choose from, based on what matches his / her psychometric analysis.
So what are you waiting for? Resolve your career confusion today itself and get expert career counseling from MapMyTalent.
Find out what's your RIGHT Career!