September 6, 2013,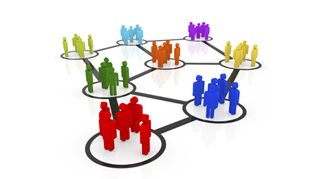 Sociology is the study of man's behavior in society. Since Sociology is the study of human behavior, a graduate in Sociology has the entire world as her/his workplace! There are quite a few career options for a Sociology graduate to pursue provided s/he is willing to upgrade his/her knowledge base about various fields. Sociology, being a generalized specialization, will have to be combined with a further subject specialization depending on one's aptitude and inclinations. That is precisely why it is first important to know what your aptitude actually is, so that you can confidently choose the correct specialization rather than making a guess work or going by gut instinct. To know what one's aptitude is or whether our personality matches with the career of my choice, one can easily take the online aptitude test and personality test and get one's detailed psychometric assessment done.
For a sociology graduate with the right personality, sky in the limit in terms of work opportunities!
Research
Research is one major area that a Sociology graduate can find her/his place as a professional. With some exposure to research methods, a sociology graduate can be involved in conceptualizing and creating the framework for research projects along with implementation. Research studies are the basis for many projects – be they Government schemes, NGO-driven initiatives or products/services launched by for-profits.
Teaching
A Sociology graduate can also explore the career option of teaching if it is to her/his liking. While teaching in a college at University level would require a Masters/Doctorate in Sociology, one could consider teaching the subject at coaching classes or civil service preparatory institutes. A number of professional degree courses such as the Bachelor's in Mass Media program offered by the University of Mumbai include an introductory course on Sociology – one could consider teaching for such courses as well.
Civil Services
If working for the government is appealing, a sociology graduate can consider appearing for the UPSC examinations to join the administrative/foreign services. 
With a Bachelor's degree in Sociology, one does have quite a few options to choose from as career paths but with an increase in skill sets/educational qualifications, one has further access to more rewarding opportunities.   
World Bodies
With exposure and expertise pertaining to sociology gained in particular field over a period of years, a Sociology graduate can also consider applying for positions with world bodies such as the United Nations that work with a multitude of countries in various sectors.  
Political Parties
With an increasing awareness amongst the general populace, political parties are an unconventional career choice for a Sociology graduate if s/he has the inclination. Political parties may find use for a sociologist in designing their campaigns, election manifestos and understanding what strikes a chord amongst the masses. 
NGOs
A graduate in Sociology could also consider working with NGOs if s/he has a social bent of mind.
With each of these career paths while a sound grounding in sociology is essential, a person with an outgoing and gregarious personality is more likely to find job satisfaction since they are all about dealing with people! 
Corporate sector
Human Resources
Armed with a diploma in human resources, a sociology graduate could find place in the human resources department of a corporate organization, if s/he enjoys working in a corporate environment. 
Corporate Social Responsibility
More and more corporates are increasingly becoming aware of their social responsibilities. As a consequence most of them have a robust Corporate Social Responsibility policy and employ professionals from the social sector. For a sociology graduate who wishes to choose a career path in the corporate sector while dedicating oneself to social causes this is an ideal option. 
It is important to note that with each of the career options mentioned above, the person will have to possess an aptitude and personality that goes with the job profile. So before choosing any career path it would be advisable to seek career guidance from an expert and well established career counselor who not only knows the ins and outs of the industry, but is also adept at doing a proper psychometric assessment of a student and thereby giving sound career advice.