August 21, 2013,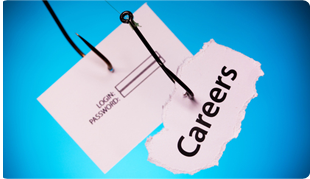 Parents, students and anyone who has a little information in the career advisory field would agree with me that some careers are preferred over others. While I have no problem with that, however, sometimes, it sets me thinking that are there some career options which have not yet got their due? I was reading a recent TOI report on sports page about Novak Djokovic, ranked World No. 1 by the Association of Tennis Professionals. This Serbian professional tennis player was suffering from mid match collapses and thus his career was suffering. A nutritionist found out that he was intolerant to certain diet and certain changes in diet helped him to become World No.1 after 12 months. This nutritionist's work transformed the health and fitness of the tennis champ. So a nutritionist who knew his job well was actually behind the success of Djokovic!
The career of a nutritionist is such which has not got its due. A nutritionist and Dietitian help people in creating eating plan according to their specific requirements. For example: an athlete would need a very different diet from a person who is recovering from a surgery for example. A growing child and an adult who has a desk job need to follow different diets and professional help here can help prevent many diseases, improve fitness and health levels and help recover from various medical conditions.
Take another example of Rujuta Diwekar, who was behind the size-zero figure for the famous Bollywood actor Kareena Kapoor and behind the fitness of the famous business tycoon Anil Ambani. Therefore, sports is not the only field where nutritionists play an important role. But there are many options for them like one can work on personal and family wellness or take up assignments with hospitals and even corporates. The best part is that this career offers immense job satisfaction. As far as the salary of a nutritionist is concerned, if you have sound knowledge and if you are really good in your field, it can help you get many hefty clients (pun intended), thereby making it a very well-to-do and high-earning career.
Dr. Shikha Sharma, who is a very well known nutrition consultant and writes for many national dailies such as The Hindustan Times, The Times of India, Indian Express and various other magazines, charges Rs 14,000 per client. And if she gets even 10 clients per month (which is to say the least), you do the math for how much she'd be earning! In India there are many colleges and institutes that offer related courses at Bachelors and Masters level in Home Science and Nutrition, Nutrition and Dietetics etc. These are good colleges and some of them offer wonderful placements. It will be a real success story if students who have the required aptitude and personality take up this career. If in doubt about one's aptitude and personality, then one can easily get one's psychometric assessment done through a scientifically built aptitude test and personality test. Besides, a little help from the expert career counselors and their encouraging career guidance can take one a long way in pursuing the RIGHT career. Those who pursue such careers which matches their aptitude and personality, for example: the career of a nutritionist, it will not only help them have a fulfilling and well paying career…also, many of us will be much healthy and fit. :-)
Find out what's your RIGHT Career!