MapMyTalent Package
MyTalent - Basic
Most Popular&nbsp
&nbsp MyTalent - Standard&nbsp
MyTalent - Comprehensive
Your Three Career Interests mapped with your Inherent Aptitudes and Personality Traits
Your Three Recommended Careers, as suggested by MapMyTalent Career Experts
Your Career Recommendation Reports Prepared by MapMyTalent Experts






All queries resolution over Email for
one year






Telephonic Counselling with MapMyTalent's expert for detailed career guidance and for resolving all career related queries

X




Face-to-Face Career Counseling session and resolution of all Career /Course related queries with MapMyTalent's Expert Career Counselors. (Available in our Delhi & Gurgaon Centres, also available over SKYPE)

X

X


Package Amount
Rs. 1190.00
Rs. 2490.00
Rs. 4490.00
Purchase
Purchase
Purchase
"MapMyTalent's Career Guidance program is based on the fundamental premise, that, if one chooses ones' Course / Career, where one can best utilize ones' Strengths and Talents, then work becomes very enjoyable and the person becomes a top-performer in that particular career. It is also true that top performers in any and every field also earn much more than other people. Our Experts at MapMyTalent, analyze the unique Combination score of ones' Aptitude & Personality and recommend those three Career / Course paths where the individual can become top-performer." - Dr.Anubhuti Sehgal, Director - MapMyTalent.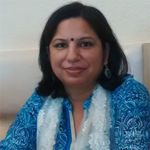 Dr. Anubhuti Sehgal Co-founder & Director