February 5, 2014,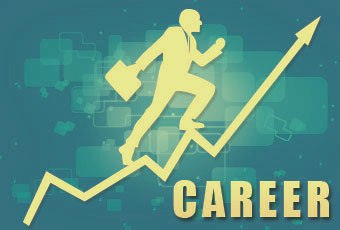 The rise of another Indian at the top of one of the most admired technology company (Microsoft) has once again brought the focus on certain facts that lead to successful career.
Takeaway 1:
One of the first take away from Satya Nadella's (The newly appointed CEO of Microsoft) career journey is to see how important it is to plan a career and take the right decisions at the right time.
 I was reading in one of the national dailies today where some of the friends of Satya Nadella were mentioning about his school days.  The friend who is a successful restaurateur mentioned that Satya chose science stream after 10th and he choose commerce stream after 10th. Hmm.. that means he remembers the first important career decision that Satya Nadella and he himself made. This points out to the fact that seeds of career get sown right at the time of school level and right decisions lead to right path and success later.
Takeaway 2:
Another important take away from the successful career of Satya Nadella is that we should not ignore sports and other curricular and co curricular activities in school.
Satya Nadella attributes his leadership skills to playing cricket which he played while he was in school. This brings to the focus the fact that many of us as parents or students often get too engrossed in studies (May be because of increased competition in every field) and ignore sports and other co curricular activities and in the process miss the opportunity to learn many important lessons of life and career success.
Take away 3:
Satya Nadella defines himself as a learner and he often signs up for online courses in various areas of interest. This brings us to the fact that continuous learning, putting our best efforts and gaining maximum education is important for career success.
On the contrary many youngsters enquire about that one course that will give them maximum money. Little do they realize that money and top positions in corporate world are largely a function of what you learn (Satya Nadella is an engineer and has a MS degree and also an MBA) and how much you are willing to put in ( Satya Nadella used to juggle his job at Microsoft while he was also doing his MBA).
Take away 4:
Satya Nadella always wanted to build things and thus he joined engineering course. This takes us to our 4th take away that it pays to focus attention on what you want truly and identifying your strengths and moving forward in career in that direction. In other words it is very important to choose the right course that matches with your strength.
So, what are you waiting for… identify your strengths and make your first step towards a successful career.