June 17, 2014,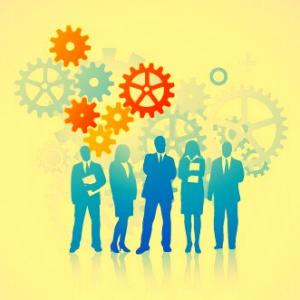 Should I drop 1 year after 12th …This is one of the most frequently asked questions in the career/ course related discussions around this time of the year. Lakhs of students appear in JEE or PMT or other entrance exams and a few thousand get selected. The rest think about dropping a year either to get the college of their choice or to get into the course of their choice.
Well the simple answer to this question is that you should drop 1 year after 12th only when you are absolutely sure about your career choice and selection next year  or when you had a very valid reason for non selection this year like you wasted 2 months in hospital due to dengue or something. Else it is advisable to make an alternative career plan.
Here are some things that you should consider to make a better decision
1.       Feel confident
You need to feel absolutely sure about your abilities. There are fewer seats and more takers and thus many who were good may not get selected. What you do now will determine your future…so be sure of yourself and take the right decision.
2.       Take an aptitude test.
To take the right career decision, taking an aptitude test is a must as it will help you know about your strengths and also which career/ careers suit your capabilities best. So, if you are interested in engineering and could not qualify for IIT and that is the only career that suits your profile, you can think of dropping a year but only after exploring the alternative options. Some universities like Delhi university offers a B Tech course on the basis of class 12th marks, Mumbai University is also starting a women's engineering college from this year, some private engineering colleges are also at par and you can consider them. IITs are very good and there are some other colleges also that provide quality education.
3.       Keep the competition in mind
Remember that competition is going to increase every year…so there is no guarantee of admission next year also.
4.       Choose the right course
Course choice should take precedence over college choice. So dropping just because you did not get the college of your choice may not be correct.  Tag of a good college may get you your first job but success in your career will come if you know your work and enjoy that work. That will come by doing the right course that matches with your strengths.
5.        Opt for career counseling from experts
Based on your aptitudes, subjects, scores in class 12th an expert can clearly guide you towards your best fit career/ careers and can advise you on whether you should drop a year or not. Eg if you could not make it to B Sc Biotechnology this year…no problem…the experts can guide you to good universities for B Sc degree and show you the way to opt for M Sc Biotechnology.
6.       Opt for integrated courses
Do research on your own or take help from the experts …consider integrated courses. For example if you want to teach in school rather than going for B Sc/ BA and then taking B Ed ( Through entrance exam) you can opt for B El ED or B Sc Ed integrated course. So you will save yourself from sitting for another entrance exam after 3 years.
If you want to do M Tech then you can also do after doing your M Sc. So you can think about opting for integrated M Sc and later sit for M Tech entrance.
7.       Opt for a broad course
If you could not make it to the course of your choice like BA journalism,  no problem,  opt for BA in language/ History or any other favorite subject and start preparing for MA journalism/ PG Diploma course in journalism after graduation. Your goal will be achieved.
So, you must think about these factors before deciding to drop 1 year after 12th . If after considering these also you decide to drop, then I would suggest that you must make a routine for yourself and prepare with your best efforts. Drop year is not vacation time and time management holds the key to success. Keeping your motivation levels high and keeping your stress levels down after meeting friends who enrolled in a college is also very necessary. Keeping all the options open in next year is also something that you should plan. Fill up all the related entrance exams and apply for colleges with great diligence.
Good Luck !!
Find our what is best for you from experts !!