April 28, 2014,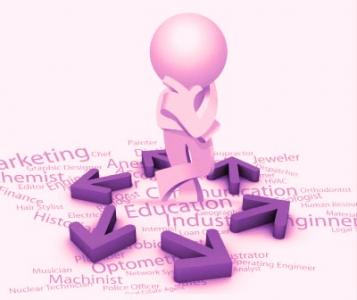 The answer is a big "YES" if by change of stream you can improve your career prospects.  Steve Jobs in 2005 Stanford Commencement address had said, "Your work is going to fill a large part of your life, and the only way to be truly satisfied is to do what you believe is great work. And the only way to do great work is to love what you do. If you haven't found it yet, keep looking. Don't settle. As with all matters of the heart, you'll know when you find it. And, like any great relationship, it just gets better and better as the years roll on. So keep looking until you find it. Don't settle."
Perhaps these lines gives the best possible answer to this often asked question " Should I Change my stream after 12th"? " .  It is your career and although sooner you plan your career the better it is….But it is never too late to do anything to better your future career prospects.
Whether you chose your stream after 10th  to keep your options open or perhaps you got swayed with what others said. Parents said take science since there are more options. Or your friends said that commerce is coming up like anything there is 100% cut off to get admission in B Com it must be a great thing and you took commerce. Or perhaps you have a different story. Whatever may be your story the result is that you did not plan your stream or subjects and are now struggling to find answer to this question " What after 12th".
Indian education system allows you to change streams with few restrictions like from science you can change over to commerce or even humanities related courses. But that is not the case of you want to do the reverse. That is from humanities you cannot go for science based careers in India. So you have to some reality check and see where you are in terms of eligibility and timing for various courses after 12th. Best colleges in India have their own criteria for admissions to courses. Like some of the well know n colleges in India give admission in graduate course in Economics if you had mathematics in class 12th  . So you need to make sure you have the right subjects for your dream course.
For many good courses the admissions are through entrance exams after 12th (Some of which are aptitude tests or have requirements like you should have a portfolio for a design course. ) and you need to begin early. Like NID takes admission test in January even before the board exams, so if you had opted for the entrance exam and got selected you can make the switch. If you did not opt  for the most sought after entrance exams after 12th ,  then you have to think about private institutes that take entrance exams late or Universities that announce admissions after the board exams.
So if you are planning a stream change after 12th or opting for a course that was not something you had planned for, take professional help from career counselors to guide you towards the right course/ career. You are not the one who would make another mistake. Good Luck !!
Know which course is best for you !