March 10, 2014,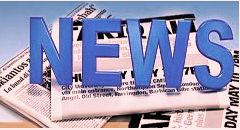 Are you an inquisitive person, highly alert, love the race against time? Do you like the person who habitually spreads intimate or private rumors or facts without hesitation and justify for the same and still manage the social bonding? You are also fond of expressing in verbal or written form with your own style. Then journalism is the right career for you. You may choose one of these professions: Reporters, News Correspondents and Photo journalist, Anchor, Magazine feature writers, editor and become successful. However knowing what are your best aptitudes and choosing a role where you can best utilize your naturally reflected behavior brings you success.
How to become a Journalist?
Anyone with a bachelor degree in any subjects can get into journalism profession. What make you big are your inherent qualities like a flair for writing, ability to express lucidly and clearly. Having wide range of interests help you to collect information and get along with people from different strata and culture. A good academic background does help to start career in a reputed organization. Many publications house take fresh graduates in various fields and give them training. However, it make sense to choose from top colleges in India offering courses in journalism under a wider program called mass communication studies. Some universities also offer courses at the post graduate level.
 A photo journalist/camera person must know how to operate a camera, how to develop a roll, and so on. A sub-editor should have some understanding of desk-top publishing with software such as Quark Xpress or Page maker. Of course, a reporter may find his/her job easier if she/he knows short hand. A reporter for radio will have to learn how to operate recording equipment and edit his/her own news segments. One can also acquire these skills while in job.
It is essential to know what role you would like to take. As a reporter you would be assigned to write news stories covering local to international events, political elections, holiday parades, accidents, crimes etc. You may be out in the field most of the time following the people or event and write stories to write in the office. You have to research, organize, write, and report stories on location, covering or breaking news item.
If you choose to become a news correspondent, you will be responsible for reporting stories. You will take photographs, layout pages, edit, write, and run the office.
A photo journalist reports stories through photographs. Camera people can also be regarded as photo journalists. Where as a Magazine feature writer takes interviews and write stories about a person, event, or topic chosen for a magazine. You will get an opportunity to do in-depth studies and write.
If you wish to become an editor, be prepared to do all odd jobs. At junior level you will be subeditor and gradually become editor. You will be responsible for editing the stories, layout, for deciding which stories go on which page etc.
As a presenter or anchor you probably work in a TV and radio. While some anchors are also reporters, some are just presenters. You still remain journalist as you have to interview people on air and ask relevant questions of the reporters when there is some event being aired live.
Where do journalists work?
You can choose work with newspaper groups, websites. News agencies and news bureaus like the Press Trust of India, United News of India and Associated Press of India etc. Money depends on the location and organization you are working with and of course your potentials matter a lot!!!
Find out whether journalism is the right choice for you