July 18, 2014,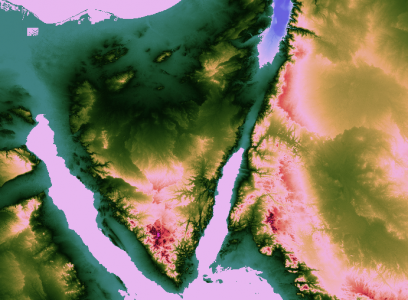 Geo Spatial technologies are now widely used in many industries and the interest of students is also increasing in the field of GIS. With GIS one can visualize, analyze and interpret geographic data for various uses. Whether it is decisions about locations like site selection, conservation or improving efficiencies in fleet movements or natural resource extraction there are many benefits of using GIS.
With the help of GIS anything in the spatial world can be located and thus GIS is helping Business Analysts, City Planners, Environmental Planners, Natural Hazard Analyst, Geological Engineers, Forest Manager, Hydrological Engineers, Geo-informatics Engineers, in telecommunications, in insurance and many other fields.
Who all can enter into the field of GIS ?
People from many different specializations can enter the field of GIS but if you have degree in Geography, Geology, Environmental Science, Engineering, Statistics, Mathematics, Forestry, Computer Science, soil science, Remote Sensing etc you are better equipped with this field. If you are computer savvy, know cartography, have interest in natural sciences and are good with analytics and database management read on.
There are many institutes that offer courses related to GIS. Some of the institutes, courses and their eligibility and admission criteria are mentioned below.
1.            Indian Institute of Remote Sensing, Dehradun 
IIRS, ISRO, Dehradun is a premier Training and Educational Institute. IIRS conducts a variety of courses for the different categories of users and in academic programs offers PG Diploma in Remote Sensing and GIS.
PG Diploma In Geo Information Science and Earth Observation ( Specialization Geoinformatics)
This course is joint education programme of IIRS and the Faculty of Geo-information Science and Earth Observation (ITC) of the University of Twente (UT), The Netherlands.
The course is of 10 months duration. Students follow part of the course at IIRS (Modules 1-11 and 16-23, i.e. 15 months) and a part at the Faculty ITC, The Netherlands (Modules 12-15, i.e. 3 months). This is an accelerated course of 18 months with a study load (118 ECTS or European Credits) that would normally take two years to complete.
Eligibility Criteria and Admission Process
The candidates applying for the course should have the following qualification:
Degree in Physics/ Mathematics/ Applied Mathematics/ Statistics/ Geophysics/ Meteorology/ Oceanography/ Geology/ Agriculture/ Geography/ Urban and Regional Planning/ Remote Sensing or any Natural/ Environmental Sciences, OR B.E./ B.Tech. in Civil Engineering/ Electronics and Communication/ Computer Science/ Computer Engineering/ IT/ Agricultural Engineering/ Geoinformatics, OR B.Sc. (4 years) in Agriculture/ Forestry or equivalent, OR MCA (with B.Sc. Degree), OR M.Sc. in IT.
The admission in the course is based on a written test (for self-financed candidates), interview (for self-financed as well as Government-sponsored candidates), academic performance and experience.
M Tech in Remote Sensing and GIS Applications
IIRS is affiliated to the Andhra University, which recognizes our 10 months PG diploma Course in RS and GIS as course work for carrying out dissertation towards the award of M. Tech. Degree by Andhra University as per norms laid down in the existing Memorandum of Understanding (MoU) between IIRS and Andhra University.
IIRS offeres M Tech with specializations in (i) Sustainable Agriculture, (ii) Forest Resources & Ecosystem Analysis, (iii)  Geosciences & Geohazards, (iv) Marine and Atmospheric Sciences, (v) Human Settlement Analysis, (vi) Water Resources, (vii) Satellite Image Analysis & Photogrammetry, and (viii) Geoinformatics.
The admission for M. Tech. Course is based on entrance test held annually at Dehradun, Nagpur, Bengaluru, Jodhpur, and Kolkata and interview.
(v) The age limit for admission to above courses is 50 years.
2.            Jawaharlal Nehru Technological University, Hyderabad
 Offers Full Time Course in M.Tech Spatial and Information Technology and Geo Informatics & Surveying Technology)
Eligibility is B.E / Tech. / AMIE in any engineering including Agriculture, Environmental /
B.Tech Planning (but excluding Biotech/metallurgical and chemical engineering or MCA, M.Sc in Geoinformatics /Geomatics /Maths/ physics/ Geography/Agriculture/ Water Resources and environmental sciences or Geospatial science and technology or with earth sciences background.
3.            IIT Roorkee- Indian Institute of Technology Roorkee offers
    - A four-year course leading to the Bachelors Degree in Civil Engineering and
    - Two-year courses leading to Master's degree in seven major specializations of     civil engineering (viz., Building Science and Technology, Environmental Engineering, Geometrics Engineering, Geotechnical Engineering, Hydraulics Engineering, Structural Engineering and Transportation Engineering).
6. Center for Environmental Planning and Technology (CEPT) University, Ahmadabad
Offers M. Tech, M. Sc, and Doctoral Degree in Geomatics (it offers two specializations, in Enterprise-GIS and Space Applications).
The Master's course gives clear understanding of data acquisition system, Remote Sensing, GIS, Information Technology, resources applications and analysis to the inter-disciplinary graduates and professionals.
8. Annamalai University
Offers M.Sc. Geo-Informatics
Duration: Two Years
Eligibility:   A pass in any U.G. degree programme in Science/ Engg./ Agriculture.
9. Institute of Photogrammetry and Geo-informatics (IPGI), Delhi offers
- One year full time PG Diploma in Photogrammetry and Geo-informatics.
- One year part time PG Diploma in Geo-informatics (Jamia Millia Islamia)
- Six Months GIS and Photogrammetry Certified Courses
- Certified GIS and Photogrammetry course
Three months Photogrammetry certified course in
-Certified Photogrammetry Course
-Certified GIS Course
-Certified GIS Course (One Month)
10. Bangalore University
offers
a) M.Sc. in Geography
b) PG Diploma in Geo Informatics
Eligibility
a) For M.Sc. in Geography: Student must have studied Geography as one of the subjects in B.A/B.Sc degree and must have scored at least 50% of marks.
b) Eligibility for PG Diploma in Geo-informatics: Post graduates in Geography, Geology, Environmental Science and Graduation in Civil Engineering and Architecture with 55% of marks. The course is fully self financed. 50% of the seats for Bangalore University Candidates, 25% of seats for candidates belonging to other than Bangalore University within Karnataka state and remaining 25% of seats for the candidates outside Karnataka.
11. Panjab University, Chandigarh 
Offers MA in Remote Sensing and GIS. 
12. TERI SAS Delhi  
Offers MSc Geoinformatics. Graduates with Science, Engineering, B Arch, Economics, Mathematics, Statistics, Geology are eligible. The selections are done on the basis of online entrance. A in Remote Sensing and GIS. 
What will you study in this type of a course ?
Syllabus M Sc Geo Information Science and Earth Observation offered by IIRS
Principles of Remote Sensing
Principles of Geographical Information System
Principles of Databases
Mathematics and Programming
Programming Skills-2
Geo-data Modeling and Processing
Spatial Data Quality
Base Data Acquisition
Image Processing
Web Technology for GIS & Mapping and Programming
Visualization and Dissemination of Geospatial Data
Research Skills
Advanced (Optional) Topics
Group Research Assignment; Finalisation and Defence of Research Proposal
M.Sc. Research, Thesis Writing and Defence
Syllabus of M.Sc. Geo-Informatics of Annamalai University
FIRST YEAR
                ♦ Introduction to Earth Science
                ♦ Information Technology
                ♦ Cartography, Aerial Photography, Photogrammetry and GPS
                ♦ Statistical Methods & Computer Programming
                ♦ Practical - I: Cartography & Aerial Remote Sensing and record submission
                ♦ Practical - II: Computer Programming and record submission
Second Year
                ♦ Earth Resources & Environmental Hazards
                ♦ Satellite Remote Sensing
                ♦ Digital Image Processing
                ♦ Geographical Information System and Geo-informatics Applications
                ♦ Practical - III: Satellite Remote Sensing & record submission
                ♦ Practical - IV: Geographical Information System & record submission
SCOPE
In the field of GIS there are a lot of job avenues and is expected to grow further in the coming years.
After doing M.Tech one work as a Geomatics specialist, Photogrammetrist, GIS Technician, Remote Sensing Engineer, Senior Web Developer, Senior GIS Engineer, Team Leader and Project Lead
One can also look for Government jobs in various fields like
-Natural Resource Management
-Environmental Planning
-Local and Municipal Planning and Development
-Emergency Management
- Military Commands
- Transportation Management
- Socio-economic Development
- Urban Development
- ISRO, NRSC National Remote Sensing centre,Geological Survey of India, Forest Survey of India, ministry of Defence and Ministry of environment are some organizations that employ people from this field.
Find out whether GIS is the right career for you!