August 3, 2016,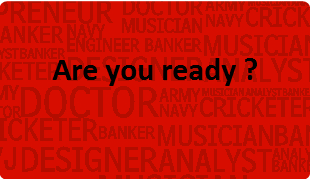 If you look back and compare last decade with earlier times you can very clearly see that a lot has changed in the field of careers. On one side a lot of colleges have come up that provide B Tech / MBA like professional degrees and on the other side the myth has been broken that degree is enough to get you a job. International financial downturn has enhanced unemployment a lot. According to International Labour Organization estimates International un employment figure touched 210 Million by 2014. In 2016 the figure has definitely increased.
Another aspects which is very clearly visible is that while in the past careers were like linear progression. There was a definite continuity in careers, people used to remain in same job for years together and self employment was not that prevalent. Nowa days changing jobs is a common thing and self employment has also increased. New concepts of informal employment, flexible working and work from home have become very popular.
The way job change has become prevalent in India very soon employee change will also become very common. To quite an extent it has already become with the start up companies. They hire a big team after getting the funding and in absence of a successful revenue model as soon as the money finishes the employee "firing" also happens at a fast speed. So one thing is very clear that the days of job security are gone and it is possible that tomorrow your job may not exist. It may be outsourced or robots may replace you. Like what happened in China where a large phone manufacturing company has started exclusive manufacturing with robots.
Another trend that is visible in last couple of years is that many people are earning more money as a freelancer . A lot of people have made money through freelancing in Digital marketing, SEO , content writing and App programming.
Another truth is that while in earlier times simple graduates used to struggle to find jobs, now professional qualification holders are also plenty and many are unemployed or underemployed.
Only last year in UP state there were 23 lakh applicants for 368 peon posts. In these applicants there were 2 lakh engineers and 255 PhD holders. According to Infosys co founder and Chairman Mr Narayan Murthy, 70% of fresh B Tech graduates are not fit for jobs. Which means that these students have just earned degrees and but the industry want contributors, people who can work from day 1.
So, are you ready for this changed scenario ? Let us know what you can do to be ready. Whether you are a student r you have already begun your career some of these tips may really help you.
1. Choose your course / job wisely. Do not go by hear say and not run after any specific career or course. Look at your aptitude and personality and then choose a course / career. By doing this you will learn easily and you will enjoy while working. Do not blindly run after options like engineering / medicine / IAS etc. for example every year around 15 lakh students pass the negneering course and many of them remain unemployed and some work for very less salary. Many get into sales and marketing jobs where their qualifications are not of much use. Do not worry there are ample opportunities in every field.
2. Only degree is not going to work. Emphasis on learning. Focus on self improvement and learning skills. Do internships, work as a volunteer but learn.
3. Be apart of network and make healthy relationships in your job place. Whether you are seekig a meeting with the investor or you need reference for your new job these relationships will help you a lot.
4. This is communication age and your communication skills will always help you. Whether you need to crack the interview or it is assignment of your choice, communication skills can take you towards your goal.
5. Manage your career. Set goals and plan your career the way you paln for business or work. Gather resources and execute the plan with perfection.
6. Take additional courses and certifications in your area of work or interest. Now a days a lot of MOOC and online courses are available, go for them.
It is said that Good Luck is the residue of preparation, so prepare and keep working towards a successful career.